Women of Hope Conference  2019
New York Times bestselling
author and internationally known Christian speaker Lisa Bevere.
Restore the soul. Feed the spirit. Nurture the heart.
Join us for this powerful two day event celebrating women, strengthening our faith, and worshiping our Lord Jesus.
---
Friday, February 8 • 7:00-9:00pm Doors open at 6:30pm for refreshments.
Saturday, February 9 • 9:00am-2:00pm Doors open at 8:30am.
---
Lisa Bevere, Guest Speaker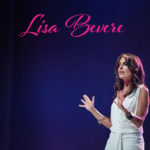 Join us for this powerful two day event celebrating women, strengthening our faith, and worshiping our Lord Jesus. Our headline speaker is Lisa Bevere. Lisa has spent nearly three decades empowering women of all ages to find their identity and purpose. Her previous books, which include Fight Like a Girl, Lioness Arising, Girls with Swords, Without Rival, and Adamant are in the hands of millions worldwide. Lisa and her husband, John, are the founders of Messenger International, an organization committed to developing uncompromising followers of Christ who transform their world.
Trish Crossley, Guest Speaker Trish Crossley is passionate about sharing the Gospel and pointing people to the love, hope, and freedom in Jesus Christ – Spiritually and Financially!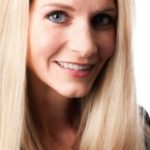 She serves as the Ministry Director for the Christian Stewardship Network and as the Director of Financial Freedom International. Prior to these roles, she served on staff for seven years as the Financial Planning Director at NewSpring Church, where she still attends and volunteers. Trish's writings have been published on blogs, in church small group curriculum and in devotionals.
Abby Shields , Guest Speaker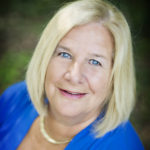 While Abby has many degrees behind her name the one from which she travels the country speaking and teaching from the word of God is her doctorate degree in life experiences. Life experiences like her struggle with depression, the death of a child, her husband's disbarment from the legal profession and the subsequent loss of all material possessions that left her bankrupt both financially and spiritually.
Abby has been a sought after speaker by audiences as close as Natchez and as far away as Belize, South America. She also had the opportunity to speak at Focus on the Family's 25th Anniversary Celebration It is her enthusiasm, humor, authenticity and heart and passion for Jesus and biblical truth that causes her audiences to connect with Abby's relevant message for living in today's world.
Tickets on Sale Now
$30 Two Day Tickets Available at the Door
---
Accommodations
There are multiple hotels in the Mandeville/Covington area. We have a special room block at the Country Inn & Suites in Covington. Click here to book your room.
---
335 Asbury Drive Mandeville, LA 70471 985-626-3307 Click here for directions
St. Timothy on the Northshore
We are located at
335 Asbury Drive
Mandeville, LA 70471
Give us a ring
985-626.3307
Mon - Thur, 8:30-3:30